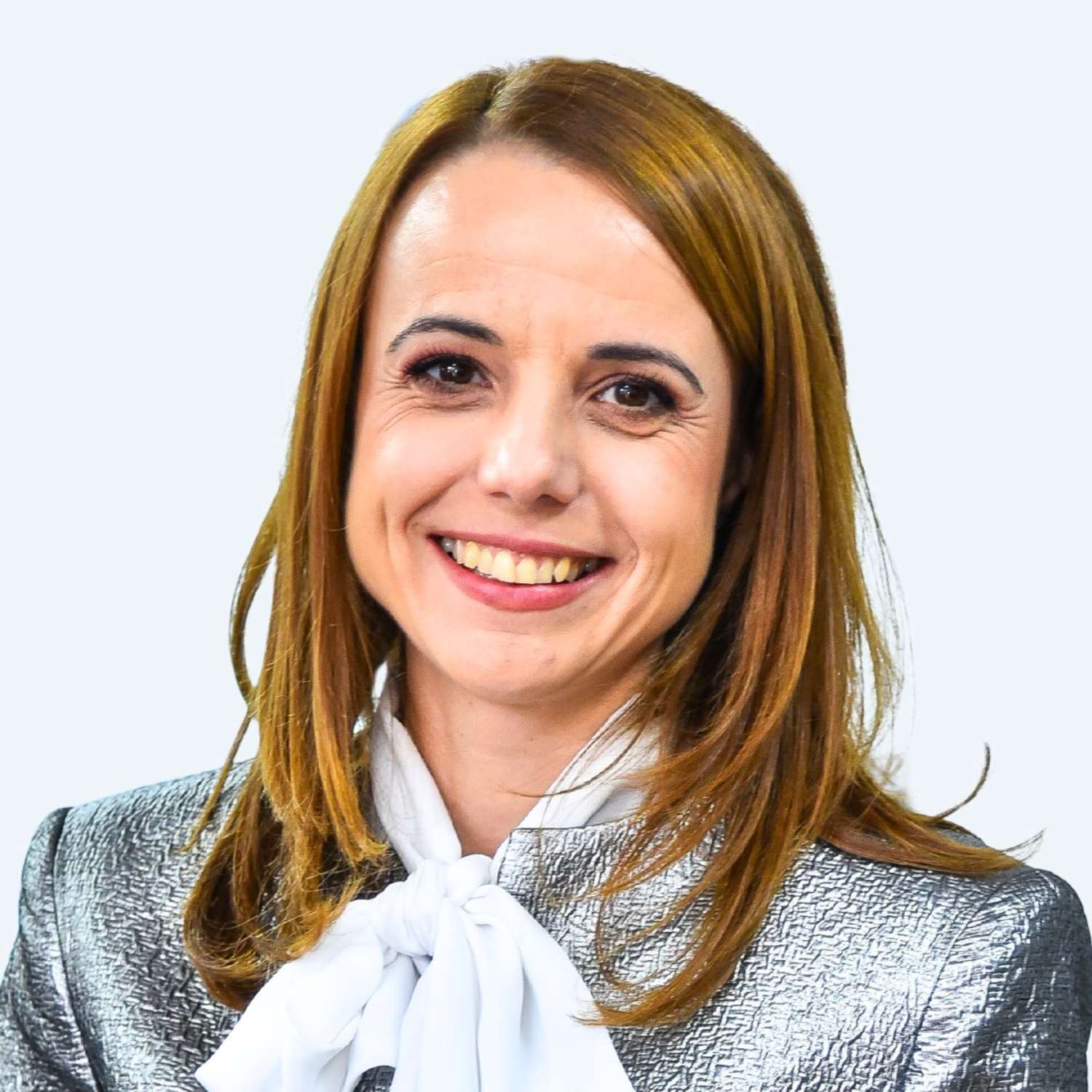 Полина Стойкова MRICS
Исполнительный директор
Полина Стойкова – исполнительный директор компании БОЛГАРИАН ПРОПЕРТИС. Она стала частью команды BULGARIAN PROPERTIES осенью 2003 года, несколько месяцев спустя основания компании, и является одним из первых ее сотрудников.
За прошедшие годы Полина прошла через все рабочие процессы, поэтому знает их в деталях. Ее деятельность быль связана с продажей объектов недвижимости и обслуживанием клиентов, редакцией предложений и информации на Интернет странице компании, разработкой стандартов, процесса работы и корпоративной структуры, развитием
партнерской сети
БОЛГАРИАН ПРОПЕРТИС, усовершенствованием клиентских и партнерских договоров, развитием и модернизацией базой данных, которые являются отличительным знаком фирмы. К тому же Полина занималась и изготовлением внутрифирменных стандартов отчета, собиранием данных, изготовлением методологии анализа рынка недвижимости, маркетинговой деятельностью, финансовыми операциями, внедрением инновационных процессов.
Будучи оперативным директором, Полина отвечает за поддержку е контроль над всеми вышеперечисленными видами деятельности и за многое другое, одновременно с этим она работает по новым проектам с целью сохранения инновационных методов работы БОЛГАРИАН ПРОПЕРТИС, что является основной целью и сущностью части организационной культуры компании.
Кроме этого, каждый день Полина общается с журналистами ведущих болгарских и иностранных СМИ, которые обращаются к БОЛГАРИАН ПРОПЕРТИС за
комментариями и анализами
. Это крупнейшие национальные СМИ, а также авторитетные СМИ стран как Россия, Великобритания, Хорватия, Ирландия, Румыния и многие другие.
У Полины магистерская степень по стратегическому управлению, полученная в одном из самых престижных болгарских университетов – «СУ Св. Климент Охридски» , а также и бакалавриат по бизнес администрации в том же университете. В настоящее время обучается на степень «Магистра экономических наук» в области Статистики и финансовой эконометрики в Софийском Университете «Св. Климент Охридски». Полина посвятила следующие несколько лет исследовательской и научной работе с целью нахождения и исследования взаимосвязей между рынком недвижимости в Болгарии, экономикой страны и финансовым сектором.
С января 2011 Полина является членом Общества исследователей по вопросам имущества (The Society of Property Researchers), Великобритания. С июля 2012 г.
Полина является членом Royal Institution of Chartered Surveyors (RICS)
. Это одна из наиболее уважаемых организаций в сфере недвижимости в мировом плане. Членство в этом организации – признание и гарантия высокой степени профессионализма.
Полина активно интересуется исследованием рынков недвижимости и регулярно публикует статью, обзоры и аналитические материалы. Ее статья:
«Факторы, определяющие цены на жилье и ценовой цикл: действительны ли фундаментальные факторы, что характерно и что определяет цикличность?»
была опубликована в Journal of International Business and Economics в июне 2011 г.
В последующие годы ее исследования в сфере недвижимости приобрели более глобальный характер. В результате чего, в 2013 г. в соавторстве опубликовала научную статью в международном экономическом журнале «Zagreb International Review of Economics and Business»:
«Цены на недвижимость и культурные ценности: кросс-национальный эмпирический анализ»
, основанная на проделанной научной работе, анализирующей 30 стран со всего мира.
Она специализировалась в области вопросов лидерства в разных его аспектах. Закончила ряд курсов в «The University of Tennessee, USA» в области международного бизнеса, менеджмента и межкультурного лидерства. У нее есть публикации в международных бизнес журналах с 2003 по 2005 г. по вопросам маркетинга, межкультурных различий, деятельности многонациональных компаний нашей страны. Владеет отлично английским языком.
В БОЛГАРИАН ПРОПЕРТИС Полина организует и участвует в ряде внутрифирменных обучений по продаже недвижимости, коммуникации с клиентами, юридическим и налоговым вопросам, веб- и маркетинг технологиям для развития деятельности нашей компании.
В работе Полина утверждает корректные и профессиональные отношения с клиентами, которые очень часто становятся дружескими. У нее до сих пор множество клиентов, с которыми она лично общается и они рассчитывают на ее помощь и обращаются к ней за советом.
Другое не мене важное для Полины – это хороший имидж компании и соблюдение всех принятых обязательств. До сих пор у БОЛГАРИАН ПРОПЕРТИС не было случая, чтобы компания не выполнила принятого на себя обязательства в лучших интересах своих клиентов и партнеров.
Полина стремится к тому, чтобы БОЛГАРИАН ПРОПЕРТИС утвердила новые современные стандарты, инновационные методы в сфере недвижимости. Мы в БОЛГАРИАН ПРОПЕРТИС не просто риэлторы, а консультанты, у которых огромный объем знаний в различных сферах, которые важны при покупке недвижимости в Болгарии.
Все контакты
р-он Лозенец, ул. Златен рог, эт. 4, офис 7, г. София, Болгария, 1407